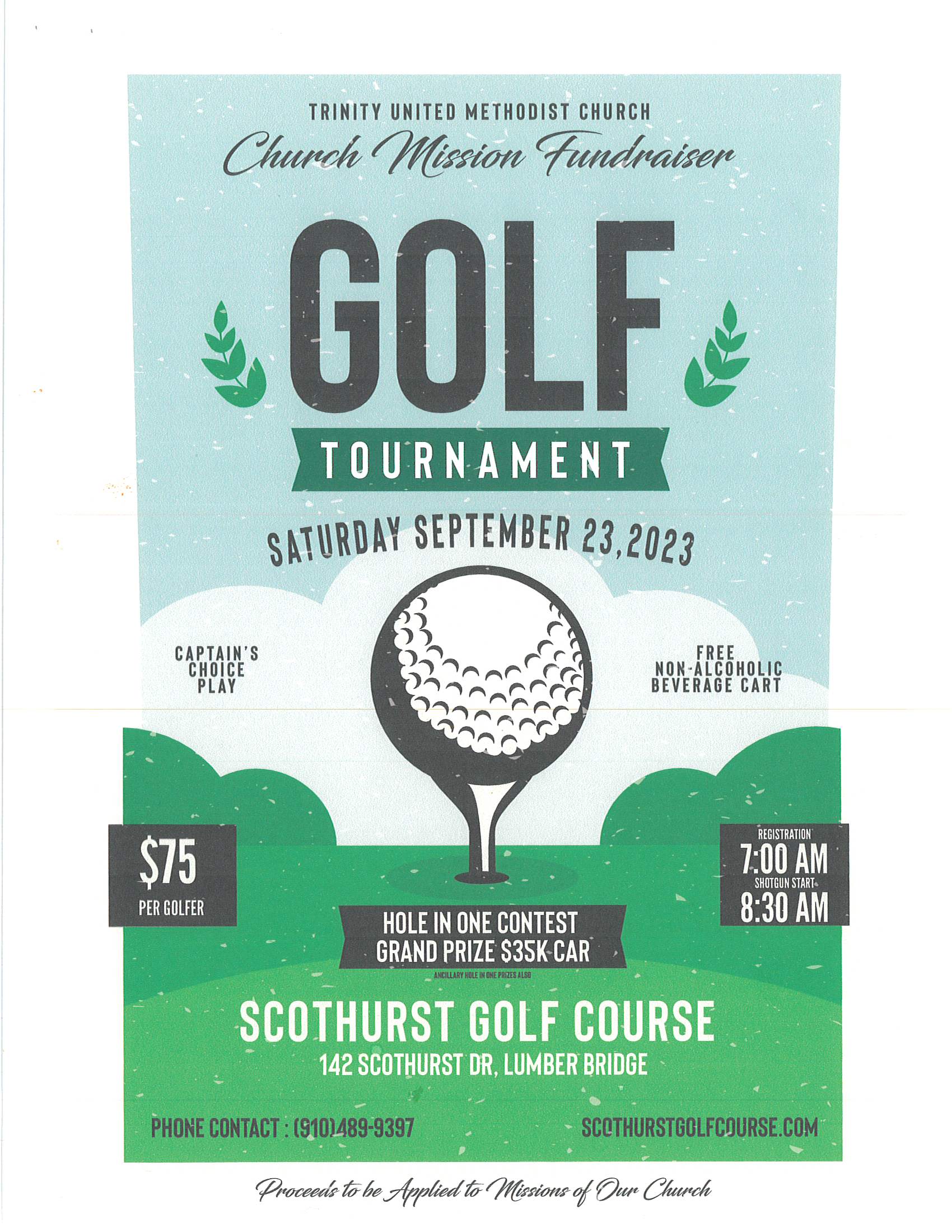 Trinity United Methodist Church Church Mission Fundraiser/Golf Tournament
Please come out and have some fun in the sun. Register for the Trinity United Methodist Church- Church Mission Fundraiser and Golf Tournament $75 Per Golfer. We will be having a Hole in One contest: hole #7 $35,000 car, Hole #2 $500 Mastercard, Hole #10 Calloway iron set, Hole # 17 Omaha Steaks (free for one year).
Contact Roger Sheats # 910-489-9397 or rogersheats@aol.com for registration information.
Recent Comments
No comments to show.